Pupil Council 2017/18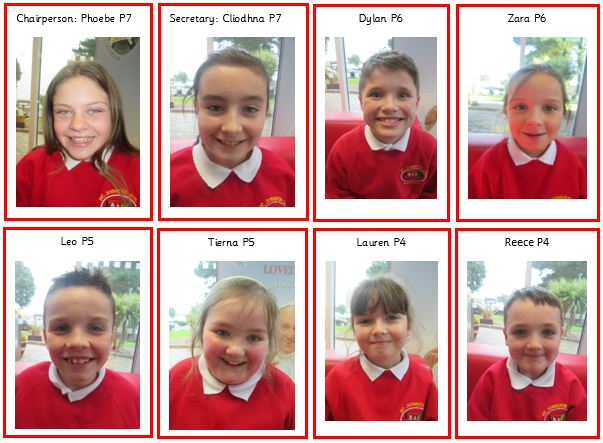 After an election took place in mid September we are delighted to announce our new Pupil Council for 2017/18.
Chairperson - Phoebe (P7).
Secretary - Cliodhna (P7).
Additional members - Dylan (P6), Zara (P6), Leo (P5), Tierna (P5), Lauren (P4) and Reece (P4).
The Pupil Council made a presentation to the school assembly on Friday 22nd September in which they outlined their plans for designs and equipment for the new school playground. The children on the committee will be at the heart of the decision making process as we begin to get our new playground looking brilliant.
St Joseph's Primary School, 58 - 62 Main St, Killough,
Downpatrick BT30 7QD | Phone: 028 4484 2072